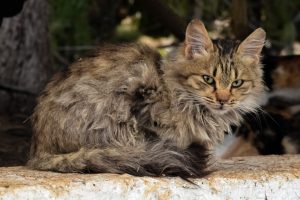 STRAY CATS
Cats are allowed to run loose in the cities we serve. You are allowed to set traps on your property to trap unwanted cats.
If you trap a cat, you are responsible for taking them to Solano County Sheriff's Office – Animal Control at 2510 Clay Bank Road, Fairfield, CA during regular business hours.
Solano County Sheriff – Animal Control
Traps – Cat traps are available for rent at Solano SPCA and George's Feed and Pet Supply in Fairfield.
Solano SPCA
2200 Peabody Road
Vacaville, CA 95687
George's Feed and Pet Supply
1530 Humphrey Drive
Suisun City, CA
Feral Cats
Please visit Solano Feral Cat Task Force